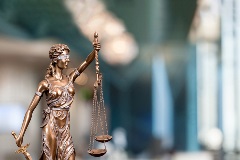 Employees have a right to a harassment-free workplace and employers have specific duties to do their utmost to prevent workplace harassment and workplace violence as outlined in the policies under the Occupational Health and Safety Act .
"Bad behaviour" in the workplace includes: bullying and intimidation; racist and culturally offensive remarks; unwelcome sexual remarks; jokes that cause ridicule or are offensive; offensive pictures, videos, or documents; staring, following, stalking; unwanted telephone calls, emails, text messages; and any other action or activity that belittles or embarrasses an employee.

Harassment at work may fall under Ontario's Human Rights Code. Sexual assault, threats, and behaviours such as stalking in the workplace fall under Canada's Criminal Code and should be reported to police immediately.
Our Employment Law Group is available to assist employers to address any such complaints made about the workplace, and can assist employees to pursue any such claims or complaints.