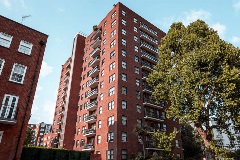 The Robins Appleby team has extensive experience in all phases of the public procurement process.
The group has drafted, reviewed, and advised on all documents related to the procurement of real estate development partners, construction services, and general goods and services. The team has also assisted clients in the development of their procurement policies and procedures.
We have provided strategic legal advice on the types of procurement processes to use and the scoring methodology to employ to achieve optimal business partnerships.
We have also assisted clients with submissions to procurement calls. Our understanding of public procurement processes from the buyer's perspective provides insight on how to structure submissions to meet buyer requirements.
While at TCHC, the procurement department reported to our Affordable and Social Housing co-lead, Ismail Ibrahim. Thus, he has extensive operational experience related to procurement issues. This knowledge allows us to provide advice to clients based on sound understanding of the practical challenges of procurement processes.