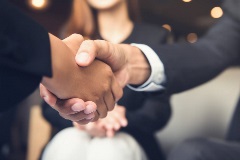 Our lawyers have extensive experience in advising clients on corporate governance matters. We provide advice related to different types of governance structures to facilitate decision-making and meet statutory requirements. We routinely assist clients with drafting corporate governance documents, including articles of incorporation, shareholder directions, and by-laws.
We provide advice to directors on director liability and conflict of interest issues that may arise during the course of their tenure. We also assist clients on practical advice to running efficient board meetings.
Our Affordable and Social Housing co-lead, Ismail Ibrahim, was the Corporate Secretary for Toronto Community Housing Corporation, and as such, managed all aspects of governance for the entity and its 20+ subsidiaries. Therefore, he has extensive experience in providing advice related to day-to-day board governance matters.