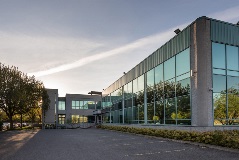 Secured Lending and Enforcement
We specialize in secured lending and financing for domestic, cross-border, and multi-jurisdictional transactions. We offer a range of services including cash flow financing, business acquisition financing, real estate acquisition financing, construction financing, real estate investment financing, subordinated and mezzanine financing, asset-backed lending, syndicated lending, structured finance, derivatives, and equipment leasing.
We work with clients such as major banks, insurance companies, credit unions, financial institutions, and borrowers in Canada, the US, and other countries. Our secured lending lawyers have expertise in structuring and implementing financing arrangements, as well as handling loan enforcement, workouts, bankruptcy, insolvency, restructuring, asset liquidation, and litigation.
Our goal is to understand our clients' objectives and provide efficient and creative solutions throughout both the lending and recovery processes.
Call or email us now to discuss your opportunity.