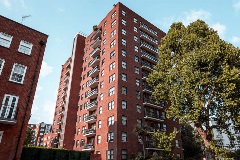 Non-Profit Governance and Housing Operations
Our Affordable and Social Housing lawyers have extensive experience in advising non-profit and charitable clients in non-profit law matters.
We have provided advice to directors on director liability and conflict of interest issues that may arise during the course of their tenure. We have also provided advice related to different types of governance structures, including land trusts, for-profit corporations, not-for-profit corporations, charitable corporations, joint ventures, and partnerships.
We have assisted non-profits with drafting corporate governance documents, including articles of incorporation, shareholder directions, and by-laws. We have advised clients on issues arising out of the federal Not-for-Profit Corporations Act, and the Not-for-Profit Corporations Act (Ontario).
Our lawyers regularly advise municipalities, housing providers, and housing sector agencies on various matters related to the provision of housing, assisting with both specific projects and the development of housing delivery mechanisms. We have also worked with faith-based organizations seeking to use land development to secure a long-term viability of their worship spaces and to provide affordable housing opportunities.
Our Affordable and Social Housing co-lead, Ismail Ibrahim, was the Corporate Secretary for TCHC, and as such, managed all aspects of governance for the entity and its 20+ subsidiaries. Therefore, he has extensive experience in providing advice related to day-to-day board governance matters.