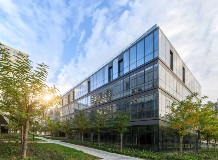 Ownership Structuring for Lenders and Investors
A properly structured ownership vehicle for real estate investment is critical to satisfying your lenders and equity investors. An organizational structure that clearly allocates control, profit distributions, and equity is important to set expectations, avoid disputes, and entice investment. This requires thoughtful planning and careful execution by experienced counsel.
At Robins Appleby, we are experienced with both simple and complex ownership structuring to ensure that the appropriate structures are used no matter the circumstances. Our Commercial Real Estate and Development lawyers regularly prepare structures involving a mix of corporations, co-ownerships, limited partnerships, and trusts. We have been involved in structuring both straightforward and complex ownership structures, including nested limited partnerships and other joint venture structures. These vehicles can assist in structuring equity financing, employee participation vehicles, HST management entities, options to roll over debt or equity, and operating and holding companies.
Our highly skilled lawyers may bring in assistance from our Business and Transactions and Tax groups where appropriate, and will guide you in selecting the appropriate structure to ensure that your objectives are met and your interests safeguarded both when dealing with internal structures and when participating in a joint venture or other vehicle. Our structuring advice includes initial structuring, as well as corporate re-organizations for estate freezes, other tax reasons, liability protection, and creating or collapsing joint venture structures. Whatever the task, we will keep you up to date with regular communications from our team.