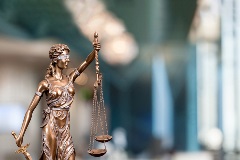 Insolvency and Restructuring Disputes
When businesses run into trouble and are unable to meet their financial obligations, the law provides a suite of remedies to restructure or wind-up the distressed business and recover or preserve value for the company's creditors and other stakeholders.
At Robins Appleby, our lawyers have a track record of successfully guiding clients through commercial restructurings to positive outcomes. We understand the importance of quick response and effective negotiation, and strive to provide legal solutions that maximize value and generate new opportunities for our clients.
We have a depth of experience handling both public and private insolvency and restructuring matters, and have the insight and capacity to approach our client's problems with a multi-disciplinary toolkit drawing on Robins Appleby lawyers' expertise in litigation, banking, M&A, employment, securities, tax, and regulatory law.
We are skilled in proceeding under the Companies' Creditors Arrangement Act (CCAA), restructuring under the Canada Business Corporations Act, and other provincial corporate statutes. We have acted for clients in comprehensive balance sheet restructuring, receiverships, proposals, and bankruptcies under the Bankruptcy and Insolvency Act.
We can identify solutions for businesses in distress, execute formal and informal restructurings, and advise on director and officer duties and liability including environmental, labour, and priority claims.
When it comes to creditors' remedies, including enforcement against security, we formulate strategies to maximize loan recoveries and enforce the loan against the security through contractual remedies or court proceedings. We offer advice and strategy for lenders and investors looking to maximize results in court-supervised restructurings.
Whether as a business operator, or creditor, if you are in need of expert guidance in respect of a business or organization going through insolvency, a proposal, bankruptcy, or restructuring, please reach out to one of the experienced lawyers on our insolvency and restructuring team today