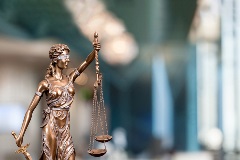 At Robins Appleby, we have experience handling professional negligence cases involving a variety of professionals. Professional negligence claims arise when a professional, such as an accountant, lawyer, or engineer, for example, fails to provide a standard of care that is reasonable in their field.
Whether you are dealing with incorrect or inadequate advice from a professional, or if you feel that a professional has failed to fulfill their duties and responsibilities to you, and you have suffered losses as a result, you may have grounds for a claim in professional negligence.
Our team of experienced litigation lawyers has successfully represented clients in claims against professionals across a range of industries including accountants, appraisers, architects, engineers, lawyers, quantity surveyors, and real estate brokers. We understand that these cases can be complex and often unique, and we are here to help you navigate through them.
When you come to us, we will work with you to fully understand the specifics of your situation and provide you with the guidance and representation you need. We have a deep understanding of the issues that can arise in professional negligence cases, and we are committed to helping you get the justice you deserve.
Don't hesitate to reach out to us if you have concerns about the advice or representation you received from a professional. Contact us today to find out how we can help you.