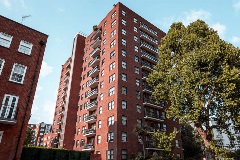 Loans, Mortgages and Funding Agreements
Robins Appleby has significant experience in financing transactions including term loans, financing for income-producing properties, construction financing for all forms of real estate development, structuring and securitizing loans ensuring reasonable and adequate protection for lenders, structuring non-conventional financing vehicles such as participating mortgages and limited partnerships, and arranging for syndication and servicing of large loans to other lenders.
We are on the approved list of lenders' counsel for several financial institutions. We also act for a number of mezzanine and equity lenders.
Our Affordable and Social Housing lawyers, in particular, are well suited to provide advice related to government funding. We have significant experience advising non-profits and private developers engaged in the delivery of affordable housing with the negotiation of contribution agreements with municipalities and other levels of government.