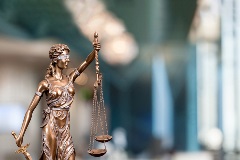 Tax Litigation and Dispute Resolution
The tax litigation team at Robins Appleby is highly skilled at navigating clients through all levels of tax disputes, from negotiating with the Canada Revenue Agency at the audit and appeals stages to representing our clients with the Department of Justice in and out of Court. Our team works tirelessly to achieve exceptional results for our clients. Clients are grateful for our success in the Courtroom and also appreciate our high success rate for achieving out-of-court settlements both with CRA directly and with the Department of Justice in order to keep our clients' affairs out of the public eye. This success can be attributed to our team's deep knowledge of and experience in tax law and dealing with the CRA and the Court system.
Robins Appleby offers an experienced and integrated team of tax planning, tax dispute resolution, and tax litigation experts to tackle tax disputes and appeals.
For more information, please contact a member of our team.