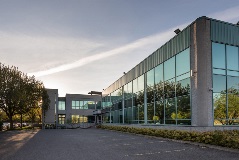 Land and Construction Lending Services
Lenders are the largest investor and key stakeholders of any real estate transaction. From land acquisition to development and construction, as well as commercial acquisitions and refinancing of real estate, the terms and conditions of a loan are essential to any well-executed project or income-producing property.
Robins Appleby is the choice of many lenders seeking knowledgeable lawyers who can address problems and find practical lending solutions. In particular, our development and construction lending expertise is well known throughout the industry. Much of this comes from experience not only from the lending side but from the development activities we are involved in, including Leor Margulies' long-standing involvement with BILD.
Our firm acts for several large institutional lenders including Bank of Montréal, Laurentian Bank, and Meridian Credit Union, as well as a number of mezzanine and equity lenders such as MarshallZehr, First Source Mortgage, and Atrium Mortgage who provide financing solutions for a variety of financing needs, including:
construction and servicing financing for real estate developments;
financing for income-producing properties;
acquisition financing;
term loans;
syndicated financing; and
portfolio consolidation and cross-collateralization
Our familiarity with these lenders and their requirements enables us to complete lending transactions quickly and smoothly throughout the financing process. For instance, given the complexity and number of lenders involved in many development projects, negotiation of inter‑lender, standstill, and subordination agreements has become a key component of many lending transactions. There is no 'one-size-fits-all' approach, and each deal has been crafted and negotiated with a view to each lender's needs. Our experience and familiarity with most lenders assists our clients to find common ground with challenging agreements, including subtleties in the agreements that can otherwise go unnoticed.
At the end of the day, we always seek to overcome problems with creative solutions while still protecting our lenders.This is particular to development and construction loans which have their own challenges and require both lending and development expertise to ensure that funding is completed securely, but fairly.
As part of our condominium development group we represent all deposit insurers including Westmount Guarantee, Trisura, Travellers, and Sovereign with respect to their bonding arrangements. We also represent their priority and inter-lender agreements with senior construction lenders.
All of our lending experience goes back to over 40 years and also includes restructuring and loan/security enforcement. Leor Margulies, the head of our lending team, worked through the 1990-1995 recession and the 2009-2010 financial crisis, when virtually no financing was available for land or construction deals.
Most of those currently working in the industry were not around in the 1990s, so Leor's real estate workout experience is invaluable. His guidance, together with the assistance of our lending enforcement group led by Dominique Michaud, has helped many institutional and private lenders restructure or where necessary, enforce and obtain recovery of their loan facilities. This includes receiverships to complete projects or address complex priority battles.
Our firm also assists our borrower clients with their financing arrangements. Our lending expertise enables us to educate our borrowers as to what is reasonable and to provide proven practical solutions to any problems that arise.
On the borrower side we have helped many borrowers restructure, renegotiate and refinance many projects or properties that face financial difficulty. Our credibility with lenders has provided borrowers with the ability to open frank and constructive dialogue with their lenders in difficult situations. As an example, our team was able to help our developer client avoid receivership enforcement and arrange a favourable sale of the iconic 1 Bloor St. E. project where next-to-no financing was available in 2009/2010.
Our participation in the Bridge Network also permits us to handle lending transactions nationally working with our experienced agents in Québec and Alberta. This allows us to manage and fund both Ontario and national lending transactions.
Whether representing a lender or borrower, we seek the best results for our clients, beginning with the negotiation of the term sheet through to registration of the security. When acting on a financing transaction, our services include:
structuring term sheets and credit agreements;
negotiating complex subordination and standstill agreements;
providing title opinions and correcting title defects;
assisting borrowers and lenders in renegotiating difficult loans; and
vetting existing security to evaluate enforceability.
Most importantly, we never forget the bottom line - our clients want to get the deal done, and it is up to us to find a way to do it.