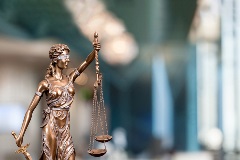 Litigation and Dispute Resolution
Our litigation lawyers are forceful, highly skilled advocates with extensive experience in complex litigation and dispute resolution. Our approach is very strategic. We select the most appropriate proceeding and forum to effectively advance our clients' interests, which may be any of the Commercial List, Estates List, Superior Court, Arbitration or Mediation. We also recognize when to compromise or settle in order to get the best result.
We always start by listening to our clients' objectives. Understanding their goals from the outset means that we can
assess the strength of all cases to reduce the risk of unforeseen problems down the road
develop the most suitable strategy to guide all clients' cases towards their goals
build a solid team, drawing on expertise from our Tax, Commercial Real Estate and Development and Business and Transactions groups as needed
Call or email us now to discuss your opportunity.