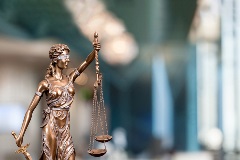 At Robins Appleby, our lawyers are experts in all aspects of real estate litigation. We represent developers, financiers, owners, condominium corporations, partnerships, and others in disputes relating to land and buildings. Our lawyers have experience acting for buyers and sellers, as well as lessors and lessees, in commercial and residential real estate disputes.
Real estate transactions can be complex, involving significant investment and often strict timelines. Disputes can arise when parties fail to fulfill their obligations leading up to or after closing. Transactions can also fall through if funding is not secured before closing, or if there are undisclosed mortgages, interests, liens, or charges on a property that prevent the seller from providing clear title.
In these cases, our team knows how to identify strategies to recover or prevent losses when a real estate transaction has gone sideways. We have successfully recovered and claimed deposits on failed transactions, pursued buyers for losses arising from breaches of purchase agreements, and acted for buyers claiming damages for the lost opportunity to purchase a property.
To protect your real estate interests, our lawyers have experience moving quickly to secure certificates of pending litigation (CPLs), injunctive relief, specific performance, and other equitable remedies available through the courts to protect our clients' property interests.
When acting on real estate disputes, our litigation lawyers work hand-in-hand with our industry-leading real estate practice group. Clients who come to Robins Appleby for legal advice in real estate transactions know that the firm has the capacity to handle disputes or litigation should either arise.
Our litigation and real estate lawyers have experience acting on all manners of disputes relating to condominiums, commercial leases, joint ventures, partnerships, and syndications dealing with real property. We have advocated for clients in land title disputes, adverse possession claims, and mortgage and secured debt enforcement. Our lawyers have extensive experience litigating issues under the Construction Act, including responding to and defending construction lien actions and urgently vacating lien charges from title to property.
If you are facing a real estate dispute and in need of experienced legal representation, our team is skilled in handling a wide range of real estate litigation matters. We can help you navigate the complexities of real estate disputes to protect your interests and achieve your objectives, if you contact one of our team today.