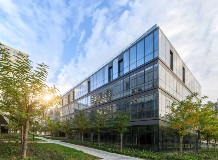 Land Development and New Home Sales
Although the Province of Ontario has been on a track to intensify and push developers for its higher-density projects, demand for low-rise housing will never go away. People want their plot of land no matter the size.
Our land development team has assisted many developers in acquiring lands and working with them on the plan registration process to permit the ultimate sale of the lands to builders, but more often, for their own building arm. Vertical integration has become the norm in Ontario. We also act for smaller builders who have purchased or wish to purchase lots from developers and can provide expertise on negotiating the purchase and sale agreements and the complex financing arrangements that are quite often involved when buying lots from a developer. Our expertise on the lending side and our reputation with lenders will assist builders, particularly smaller builders, who need to understand the process and establish credibility with the financial institutions.
On the sale side, developing a marketing program and an effective purchase and sale agreement is one of the key things that our group will assist you with. We are up-to-date with the latest regulatory requirements and also, the changing needs of the marketplace which necessitate changes to your purchase agreement.
Many low-rise projects are now hybrids of freehold and condominium where a common elements condominium corporation is utilized. Our experience on both the condominium side and the freehold sale side are key to ensure that these types of hybrids are properly structured, registered and successfully sold.
Please contact Leor Margulies when looking for your legal team for your next low-rise project