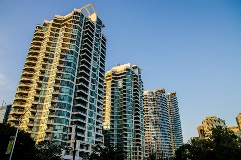 Tenant-landlord tango: Implications of COVID-19 on residential rent arrears
Wednesday, April 29, 2020 |
The Lawyer's Daily
The COVID-19 crisis is having a significant impact on the economy as we all deal with the new reality of social distancing, closing of non-essential businesses and massive unemployment. The hope is that, once we are able to restart the economy, things will return to normal fairly quickly. The reality is that, even with a robust plan, there are likely going to be many hiccups as we get back on track.
This discussion paper deals with the residential rental sector, both for market housing and social housing. The impact on renters and landlords ia discussed to show the complexity of the issues and the need for assistance to the sector. In the end, more funding for renters is going to be needed to avoid large scale of evictions which will impact other areas of the economy. Large scale evictions will serve no one and will only make a bad situation worse.
Number of renters under the old normal
Let us start by looking at the magnitude of the issue in Ontario. Below is some basic information we have on the rental market in Ontario. According to the Canada Mortgage and Housing Corporation (CMHC), as of October 2019, in Ontario:
There are 657,400 private apartment rental units with a vacancy rate of approximately two per cent, and
Average rent across all units was $1,273.
Based on the above, it can be estimated that approximately $820 million in rent is due each month — certainly a significant impact on the economy.
Those households that rent are likely going to be impacted greater by the COVID-19 crisis as they tend to be people with lower incomes than the rest of the population. The data from the 2016 census shows that the average incomes of Ontario's renter households are about half that of homeowner households ($47,729 vs. $101,254).
Furthermore, there are also approximately 285,000 affordable housing units in Ontario. This is broken down as follows:
Social housing: 187,000 units where the tenants pay rent-geared-to-income (RGI), which equates to approximately 30 per cent of their gross income;
Other housing programs: 78,000 units where tenants pay RGI or rents below market, but are not RGI; and
Affordable housing: 20,000 units where tenants pay rent at least 20 per cent below market.
Members of this group are in an even more dire financial situation than the average renter. As an example, the auditor general of Ontario, in a 2016 audit, found that the average annual income of an individual living in social housing was $14,200.
Number of renters impacted by COVID-19
Although there are no hard numbers on the impact of the COVID-19 crisis on renters in Ontario, we can assume that there are going to be renters that will not be able to pay their rent as a result of the crisis.
A CNBC survey of American renters indicated that one in three renters feared not being able to make their rental payments if the U.S. went into recession. Similarly, a recent poll conducted by the
Guardian
newspaper in the U.K. revealed the following:
Six in 10 renters had been impacted by the financial shutdown; and
One in four said they already had to voluntarily leave their home, move in with friends or parents, or request an earlier end to their tenancy because of the crisis.
Although there are no similar surveys of the impact on Ontario renters, it is safe to assume that the impact will not be that different than in the U.S. or the U.K.
There are renters who have likely provided notices to their landlords to move out. The financial impact of these voluntary notices will likely not be felt immediately as the
Residential Tenancies Act
(RTA) generally requires a 60-day notice period to vacate voluntarily. As a result, the impact is delayed for both the landlord and tenant. In about two months, we could have more landlords with vacancies, and more tenants living in precarious living situations who cannot afford to rent these vacant units.
There are going to be other renters who will have difficulty paying their full rent but have nowhere else to go. These renters will likely be going into rental arrears. So, the landlord will be taking the immediate financial hit here. Under normal circumstances, the landlord can mitigate such losses by evicting the tenant, but that avenue is not currently available for landlords in Ontario.
This is part one of a five-part series.