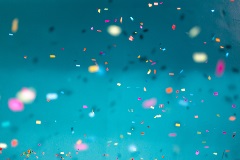 Congratulations to Joey Jamil and Kystra Ryan
We are excited to announce that Joey Jamil and Kystra Ryan have been awarded the titles of Outstanding Lawyer and Outstanding Law Clerk/Paralegal respectively, in Forge Recruitment's 5th Annual Professional Awards!

First, we proudly congratulate Joey Jamil for winning the prestigious award for Outstanding Lawyer. Joey's unwavering dedication to his clients, exceptional legal expertise, and commitment to excellence have set him apart in the legal field. This recognition is a testament to Joey's outstanding skills, professionalism, and tireless efforts. We are honored to have Joey as a valuable member of our team, and we applaud his remarkable accomplishment!
Next, we extend our heartfelt congratulations to Kystra Ryan for receiving the award for Outstanding Law Clerk/Paralegal. Kystra's exceptional skills, meticulous attention to detail, and unwavering commitment to supporting our legal professionals have made her an indispensable asset to our firm. Her dedication to providing top-notch assistance and her passion for the legal profession truly set her apart. We are immensely proud of Kystra's achievement and grateful for her invaluable contributions.
These awards not only recognize Joey and Kystra's individual accomplishments but also highlight the exceptional talent and dedication within our firm. We are honored to have such exceptional professionals on our team, and their success reflects the high standard of excellence we strive for at our firm.
Congratulations on such well-deserved awards!